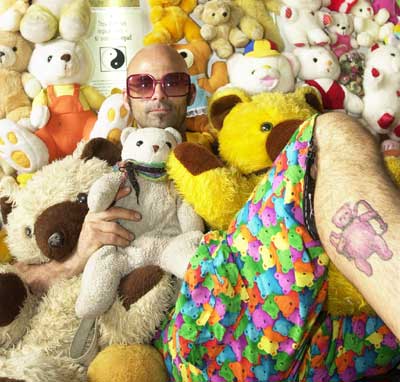 INVITATION


Come and share the spirit of the 104th year of Teddy's Bear at the Arktofile Museum. For the moment, we are not housed anywhere, since Henry Street Leichhardt, in Sydney, where we vacated to avoid too much rent.
If you have access to a more prominent and permanent venue that you can organise for the future, PLEASE contact bears HERE . If you also want to promote the mobile museum overseas or tour it to your state or city give us an e-mail also.
We had a performance packed opening with many famous local stilt walking acts that bedazzled the audience, as did s-t-r-e-t-c-h the LONGEST STITCHED TEDDY IN THE WORLD!
PLUS a very special guest speaker Madam Lash aka Gretel Pinninger cut the chain with the furry boltcutters on the night.... stay tuned or get involved now for next year!